︎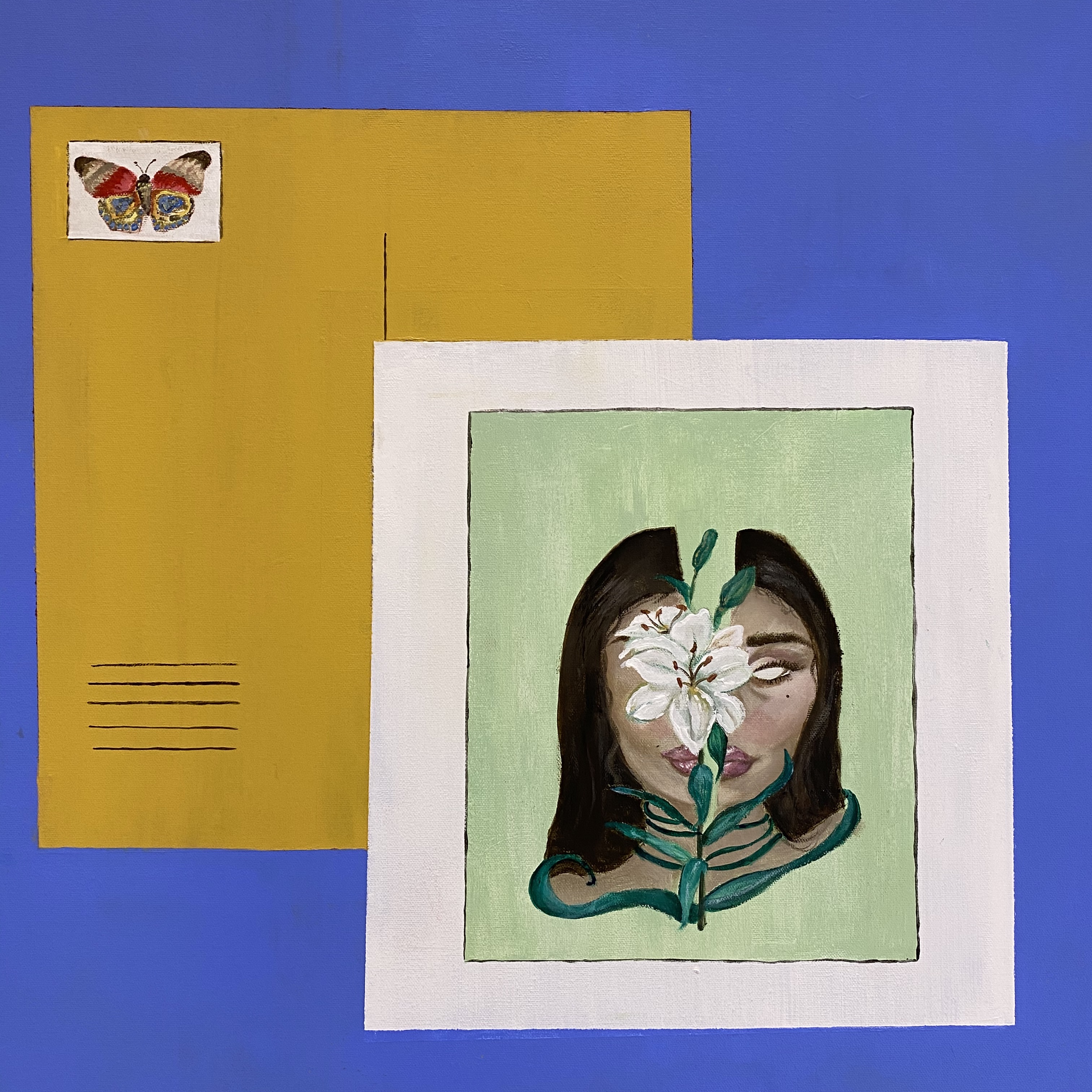 I'd rather cut off my head / لو اقص راسي
Acrylic on canvas
60 x 60 cm


I'd Rather Cry Blood / لو اصيح دم
Acrylic on canvas
57 x 114 cm


"An eye for an eye, and a tooth for a tooth." I find myself gravitating towards sayings and proverbs that are used day-to-day in all walks of life; whether it's for exaggeration purposes or comedic use. During my research, which consisted of asking people for sayings and proverbs that they are most familiar with, I realized the commonality, and interconnectedness of this experience. From my grandmother, to my friends, to their parents, I was intrigued by how each person used these saying and proverbs in their lives differently.

My work, which consists of a collection of paintings, exploring the way these sayings and proverbs function as a sort of shared or individual truth. By literally translating these sayings or proverbs into visual images, I give a visual to the literal, thus encouraging the viewer to see the truth of the saying or proverb in a different light.


Tiflah Al-Naimi is a multidisciplinary Qatari visual artist. She graduated from Virginia Commonwealth University in Qatar with a BFA in Fine Arts, a major in Painting and Printmaking, and a minor in Art History. Tiflah's work draws inspiration from the symbolism of Wiccan art and the Tarot. Through portraits, she explores the darker side of the female experience and the multi-dimensionality of women. Besides painting, Tiflah uses embroidery in her work. As a traditional medium, passed from woman to woman, it allows her to further explore themes related to the hidden side of women.