︎
Biography
Sarah Jayyousi is an aspiring young artist. Currently a Painting and Printmaking Senior at VCUarts Qatar, she is finding her voice through her art. She exhibited her paintings at the W hotel in Doha, at the Art 29 gallery. She also exhibited many of her at the Saffron hall in VCUarts Qatar, which included a few of her prints. Sarah Jayyousi works with abstract geometric shapes, in which she paints, prints, and photographs her surroundings based on their abstract view. She emphasizes the importance of looking at things from different perspectives, and her experience of the world. Most of her paintings are based off of the photographs she takes, and then re-draws them on an app in an abstract way. She is very drawn into the hard edges, contrasting colors, and perspective.
Artist Statement
As an artist I take my surroundings as a focal point for my inspiration. Through the creative process my art expresses how I view and feel the world around me, as it enables me to see things from new perspectives. Through the creation of geometric abstract paintings, I am able to show my perspective of the world. My process includes photographing and collecting images of the architecture and construction of the environments around me. Growing up in the Gulf I have been able to observe major transitions, and constant developments in architecture and construction, which is why my work is heavily invested in these themes. Working in large scale, I use acrylic paint and textures to create contrast in the qualities of rawness, and perfection. The style of my paintings include hard edge shapes and bright complimentary colors.


Project Brief
I have created two large paintings based on photographs I took of Doha's architectural scape during daytime and nighttime. Both paintings are different in composition and color palette to show the different times of the day. To create the paintings, I took four photos of architectural scape's during both day and night. Then with the photos I collaged them together on procreate to create two larger/different compositions. Using procreate I created two initial sketches using colors and compositions that I would then use for my final paintings. The final product is two paintings painted on canvas, using acrylic paint/mediums. The size of the canvases both are 1 meter by 1.6 meter, and are to be placed next to each other to create comparison and contrast.
Research
For my research I mainly collected images I took of my surroundings and used them as inspiration. They served as a starting point to how I approached my final paintings. The images were taken on my iphone, and are of geometric details I found in architecture and construction around me.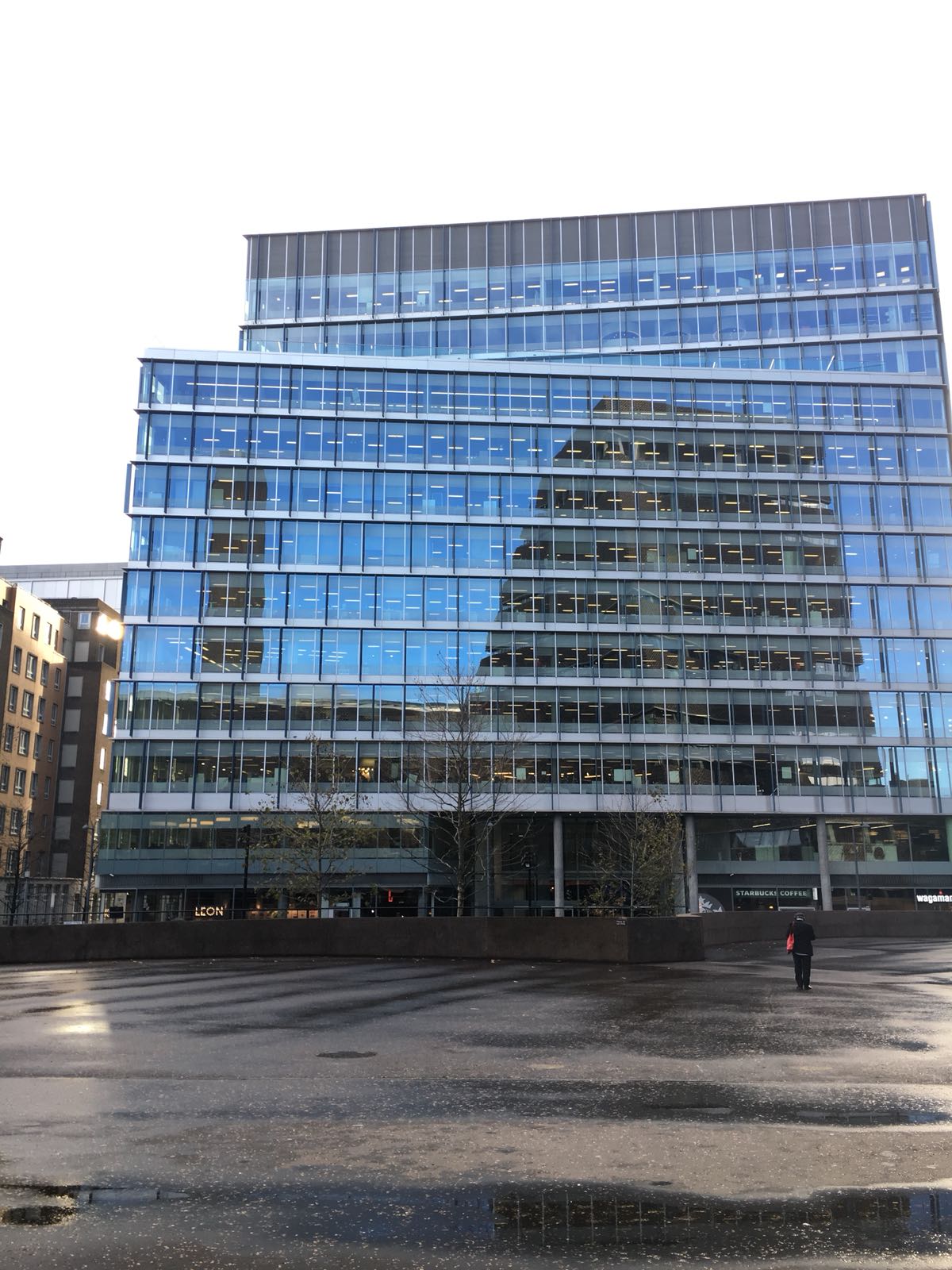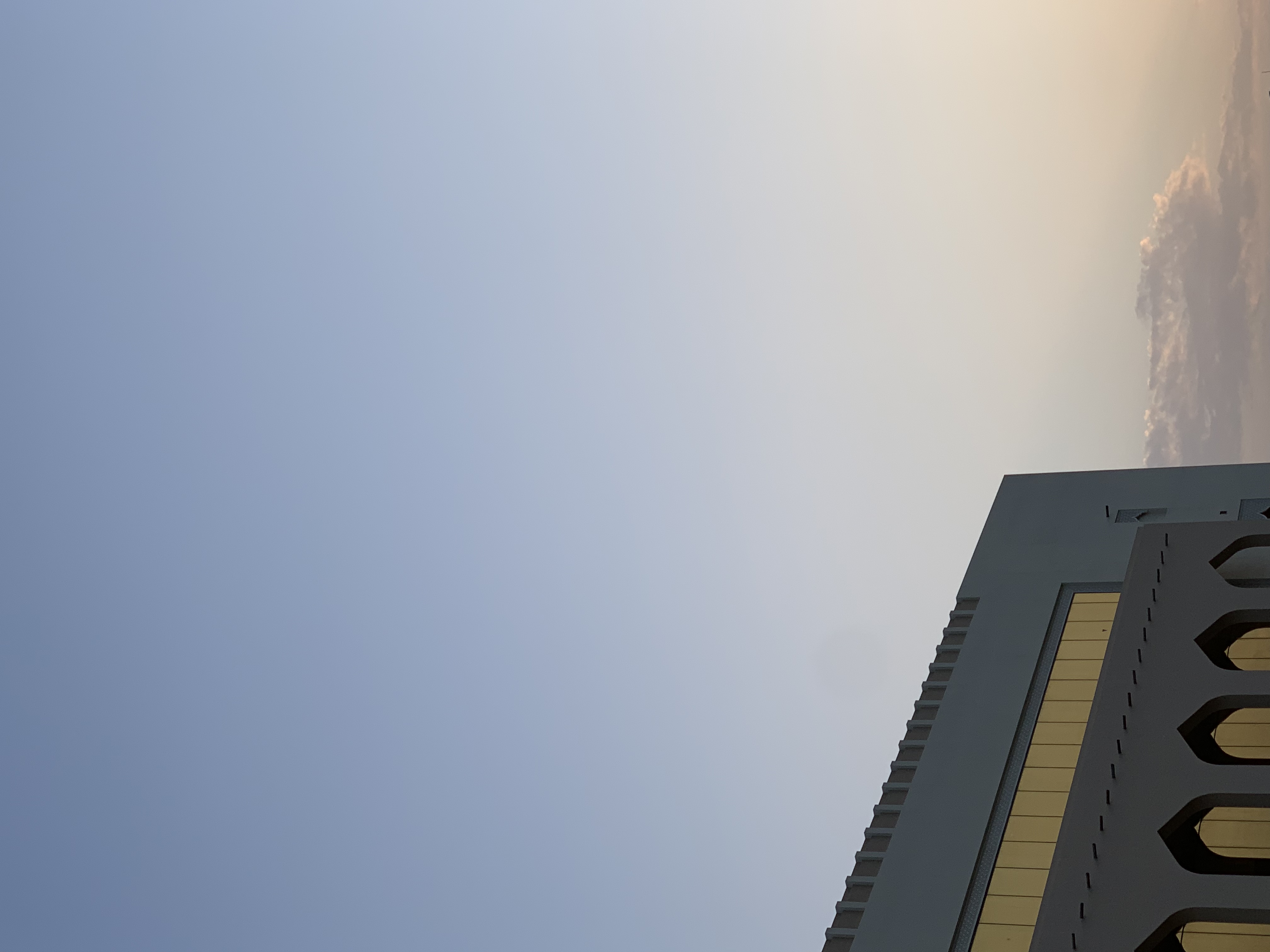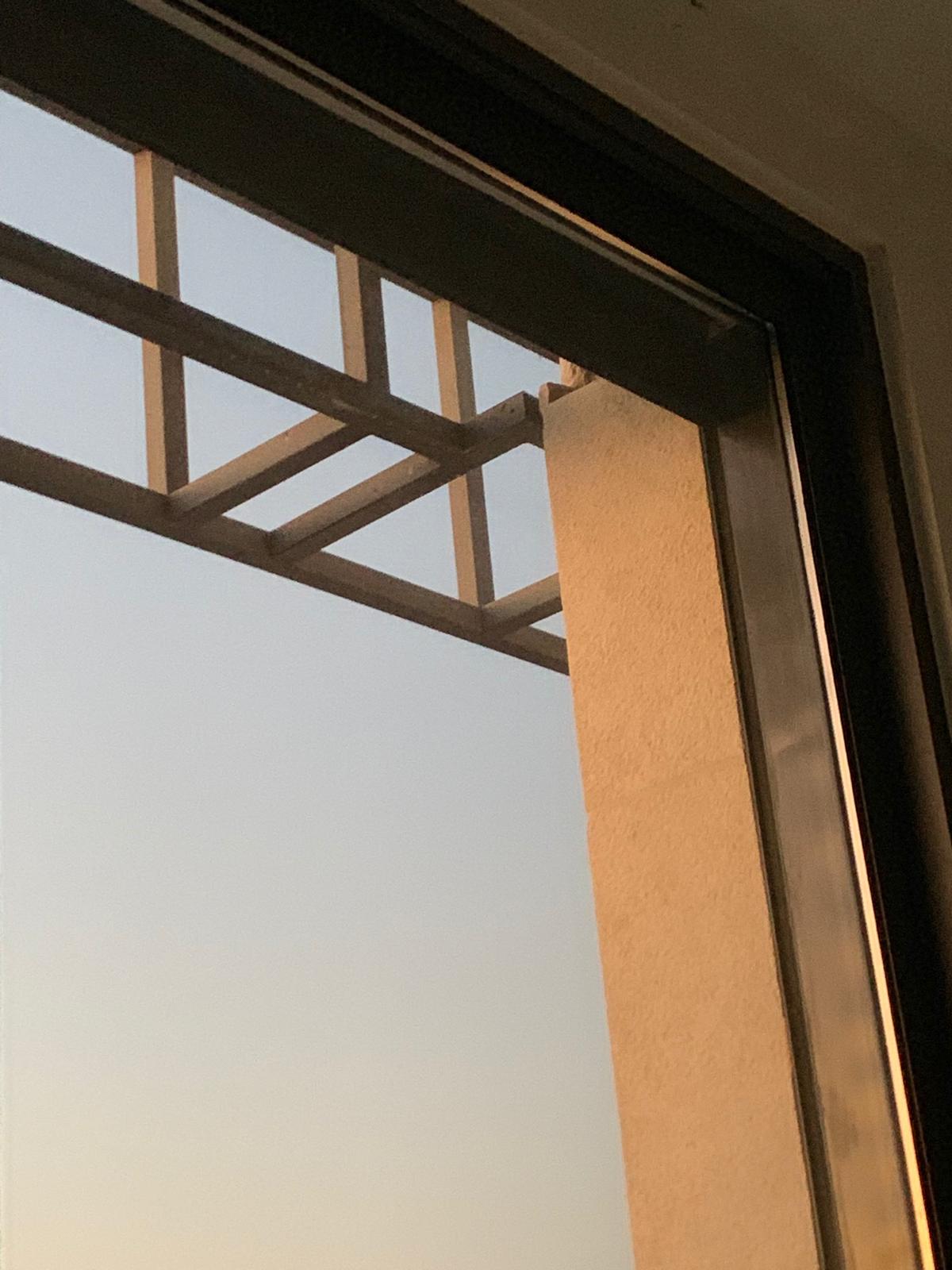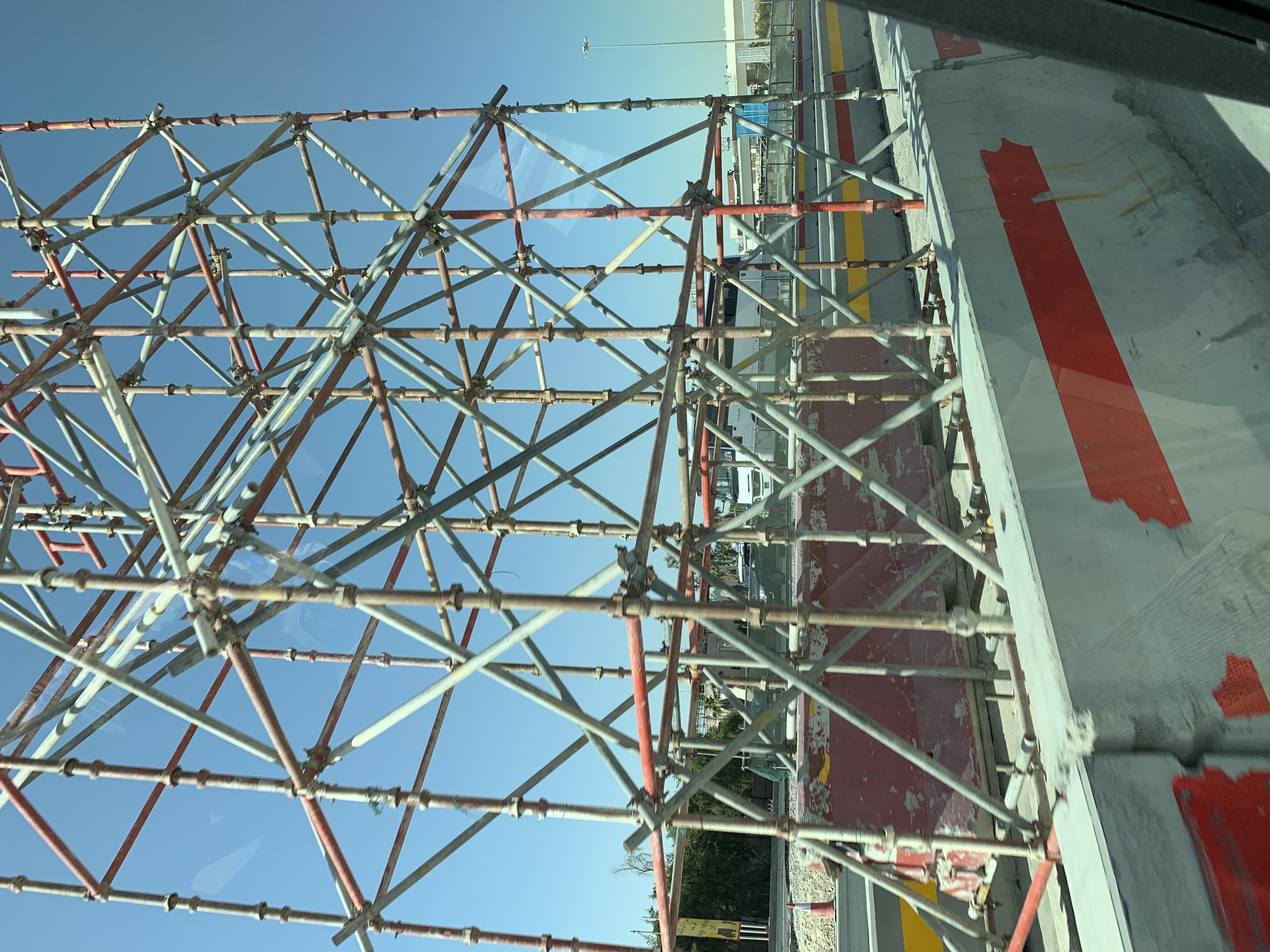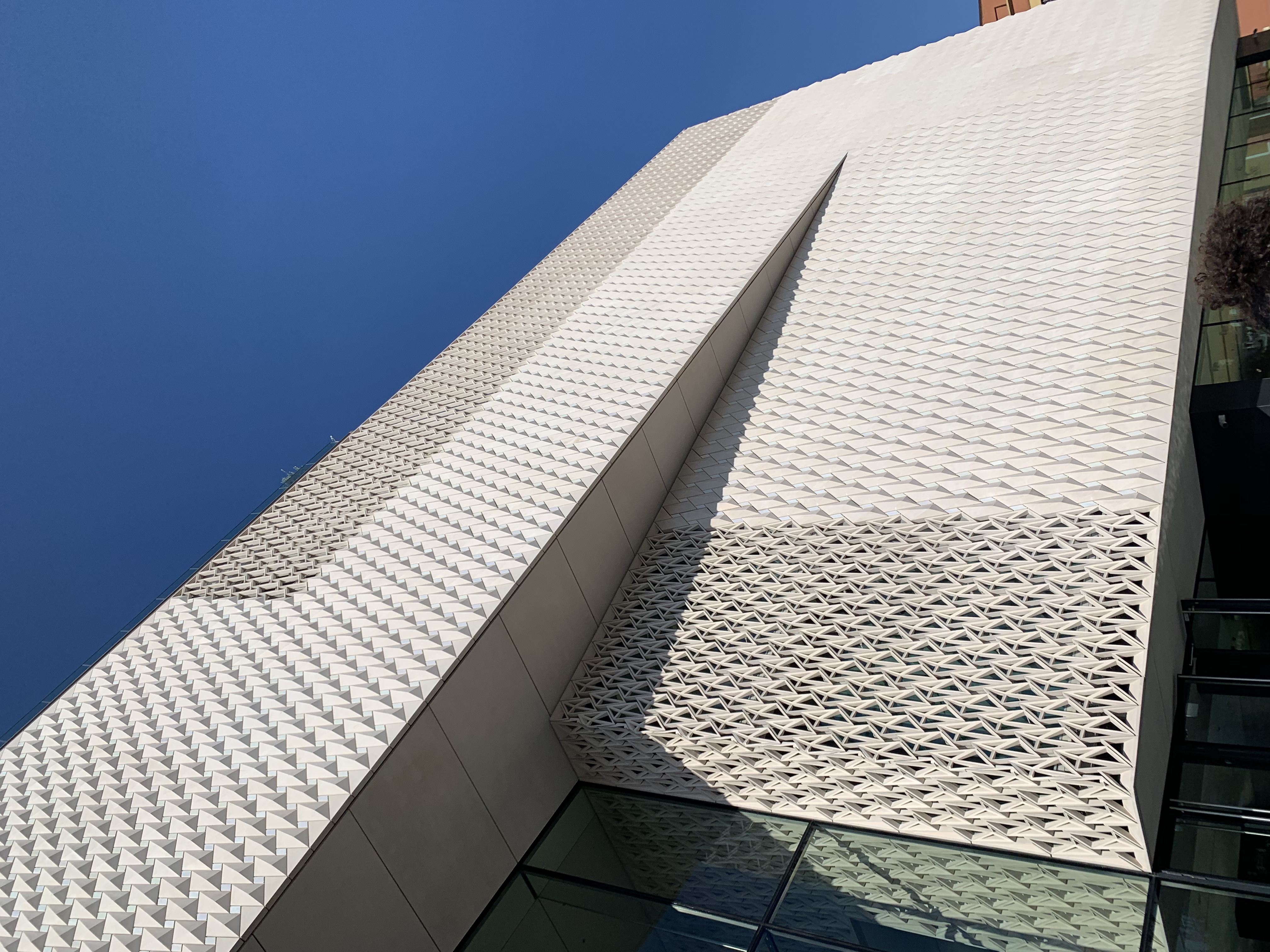 Process
For my process I took photographs during the day time and night time of architectural scapes and construction. I then chose four for each painting, and collaged them onto an the app procreate. With procreate I eventually created compositions for both paintings using those photos. Along with a specific color palette and final touches I had two initial sketches that were ready to paint on canvas.
Day Time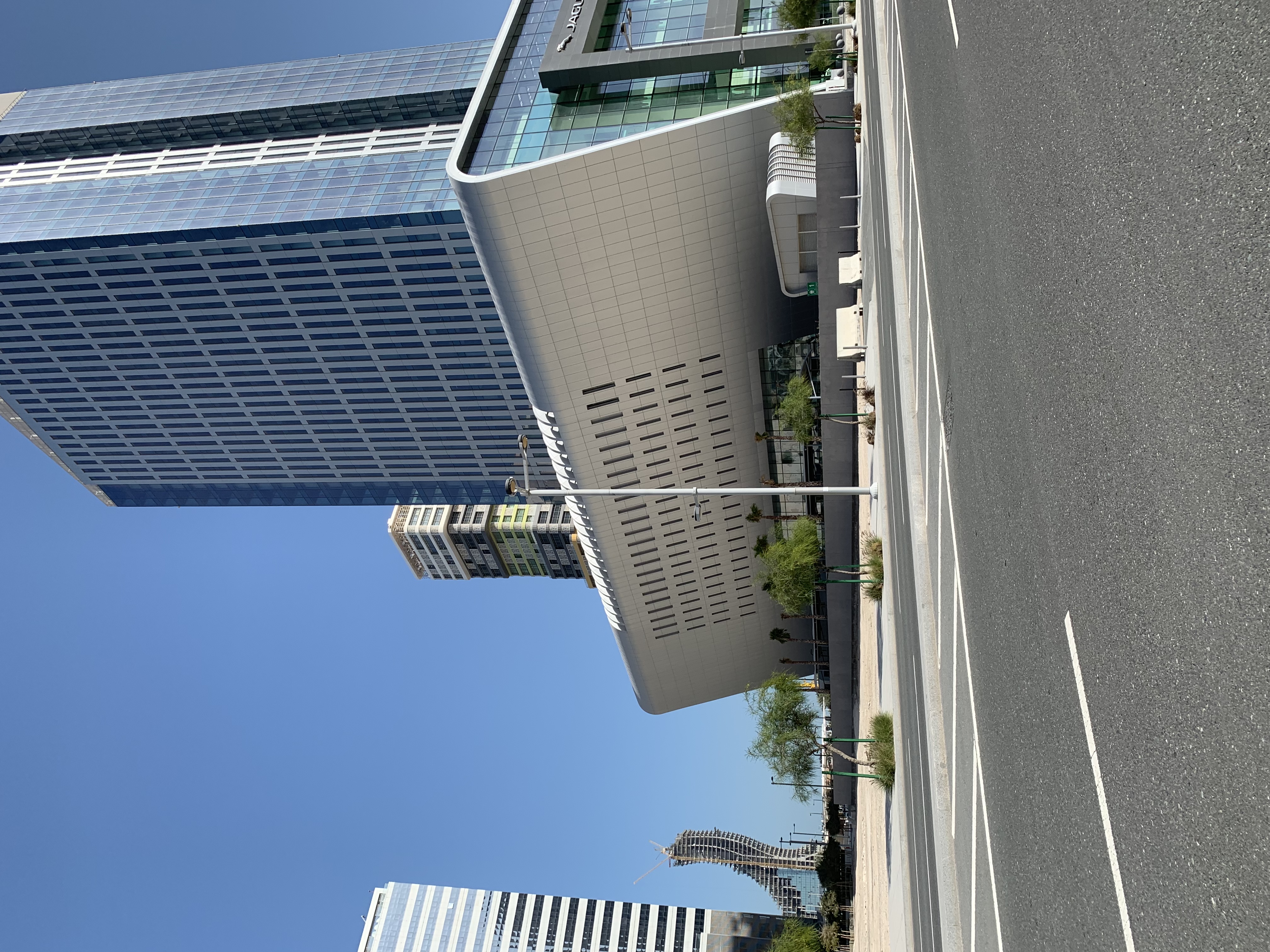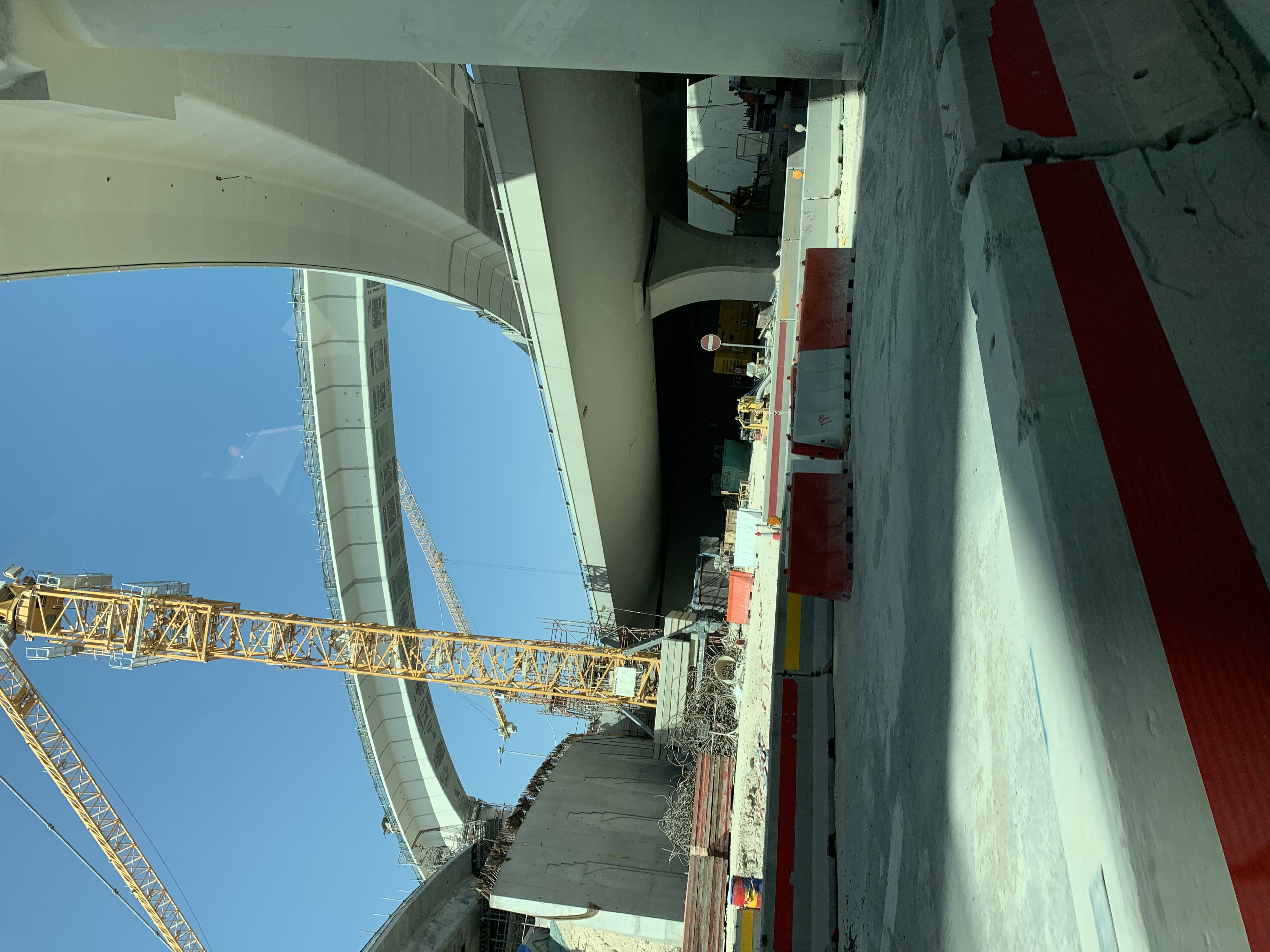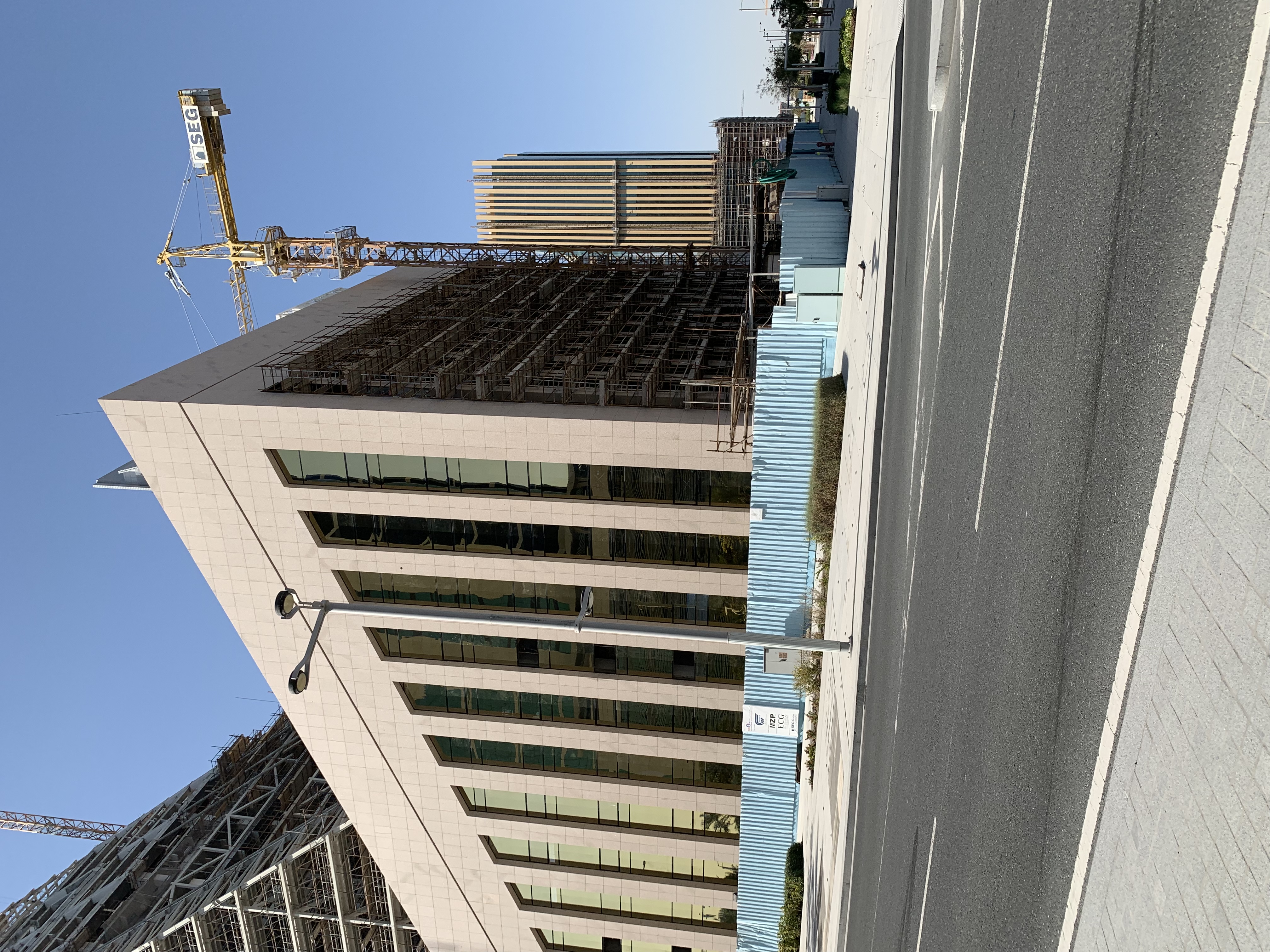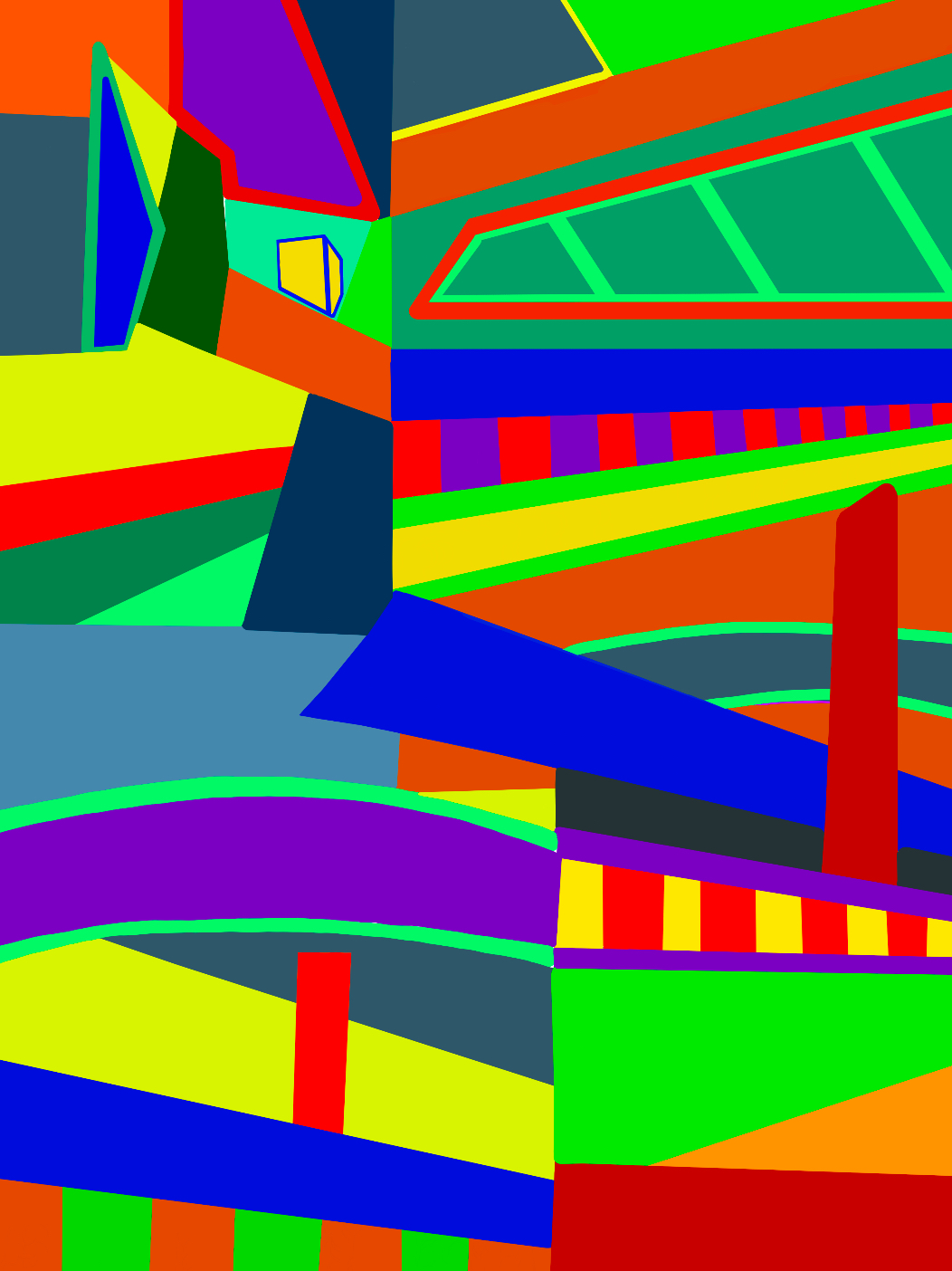 Night Time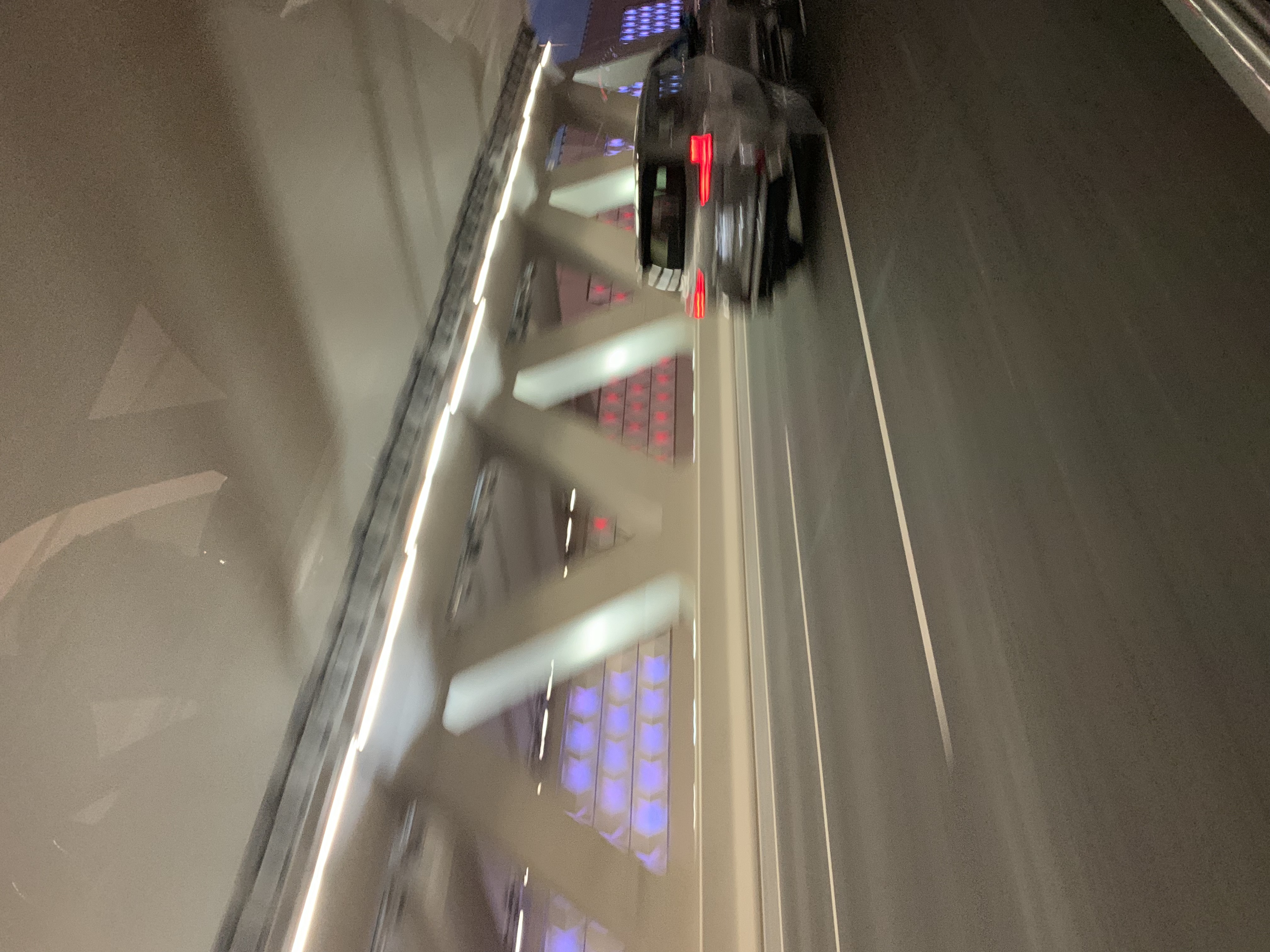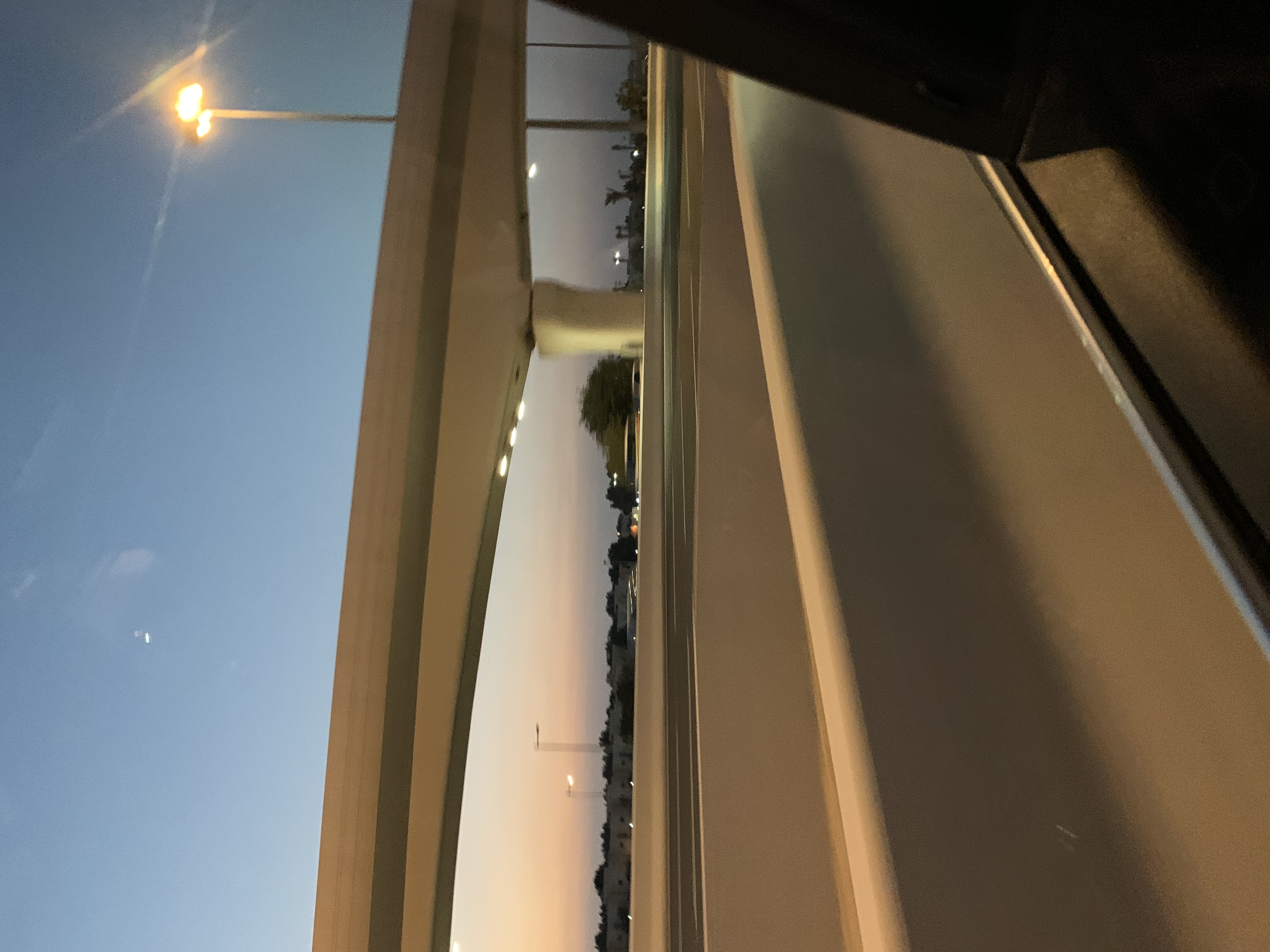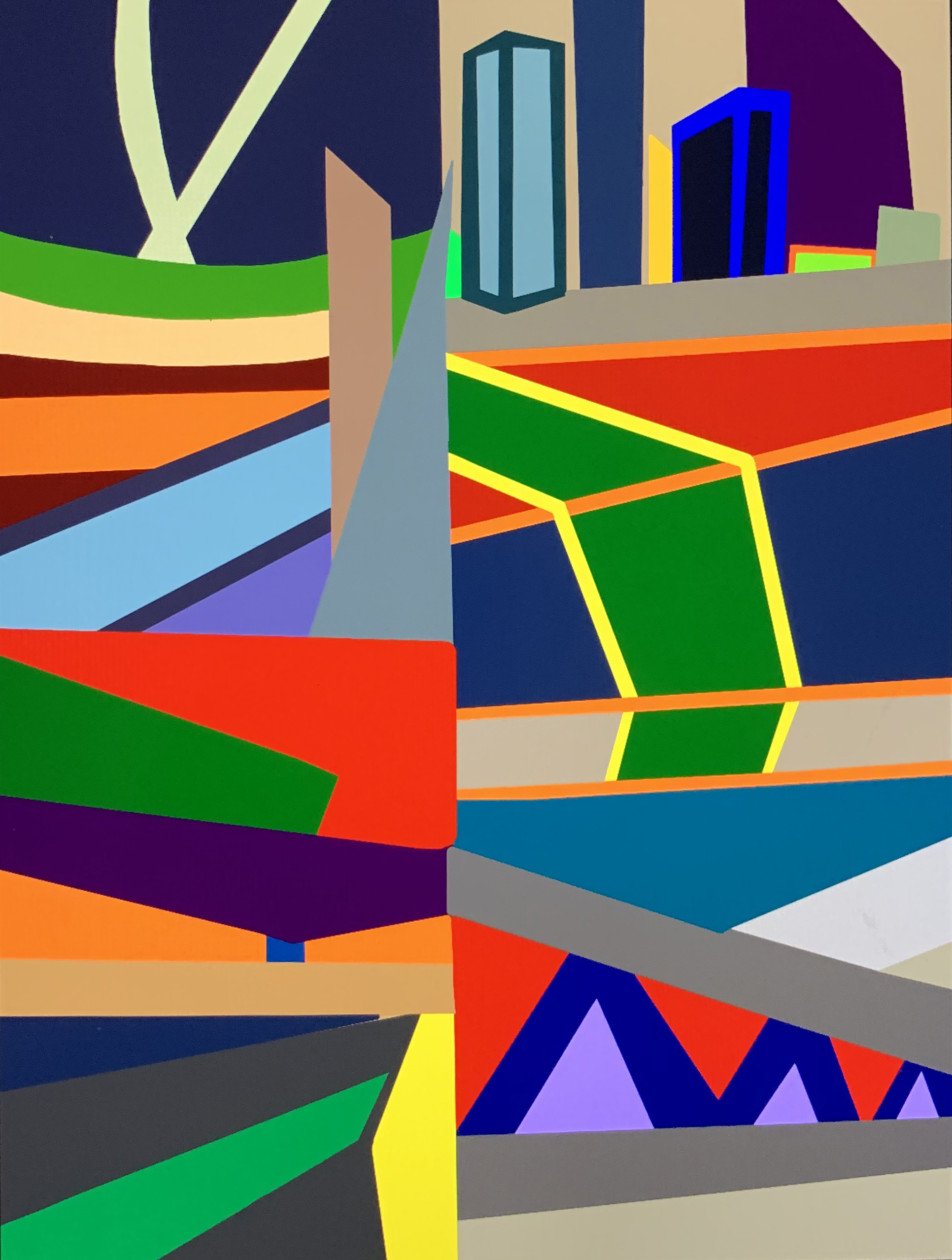 Day-Time, 2020
1 x 1.6 meters
Acrylic Paint on Canvas
Night-Time, 2020
1 x 1.6 meters
Acrylic Paint on Canvas