︎
Plant Landfill 1
Oil on Canvas
29.6cm x 39.5cm
Plant Landfill 2
Oil on Canvas
29.6cm x 39.5cm
Abstract Landfills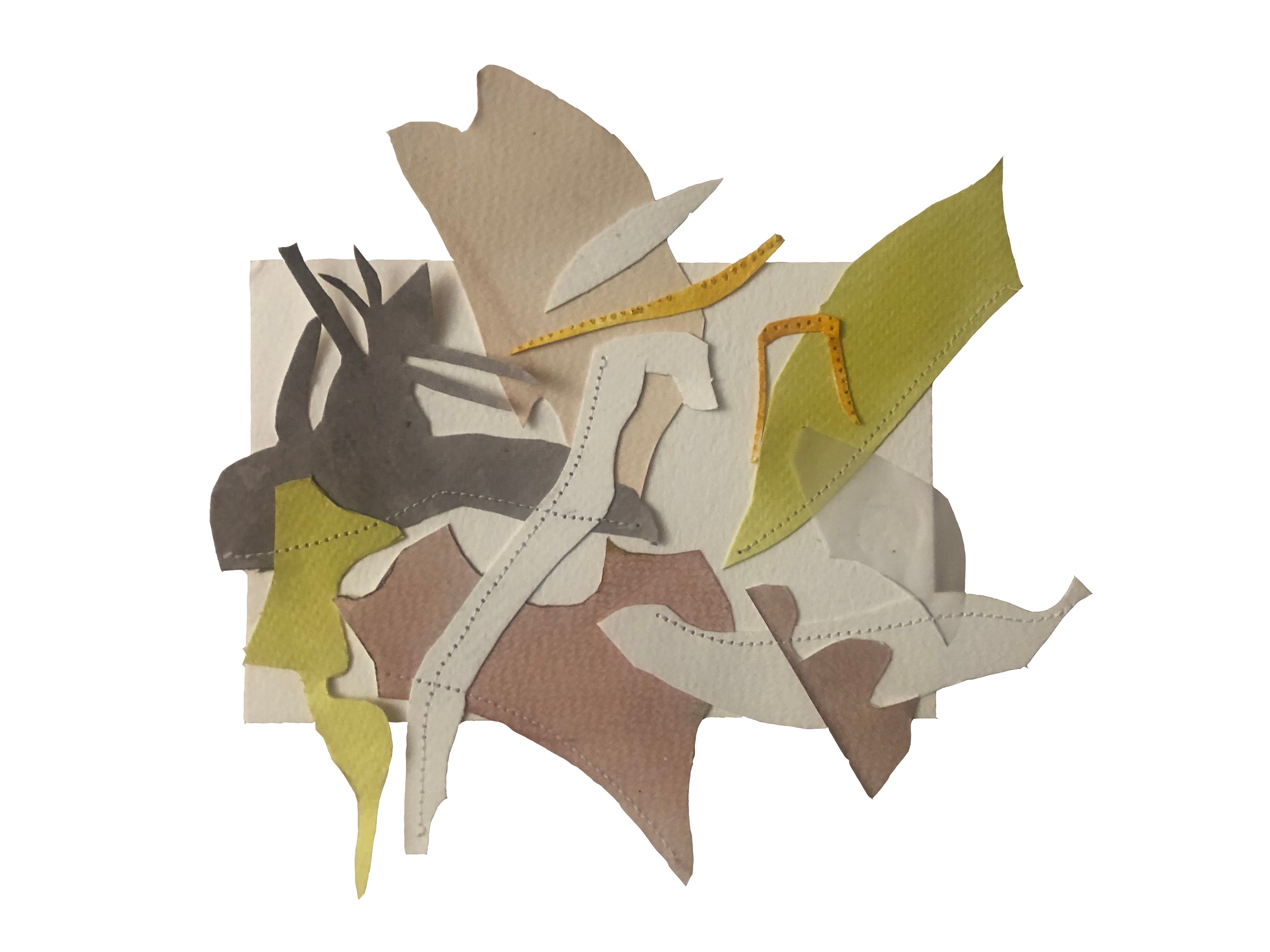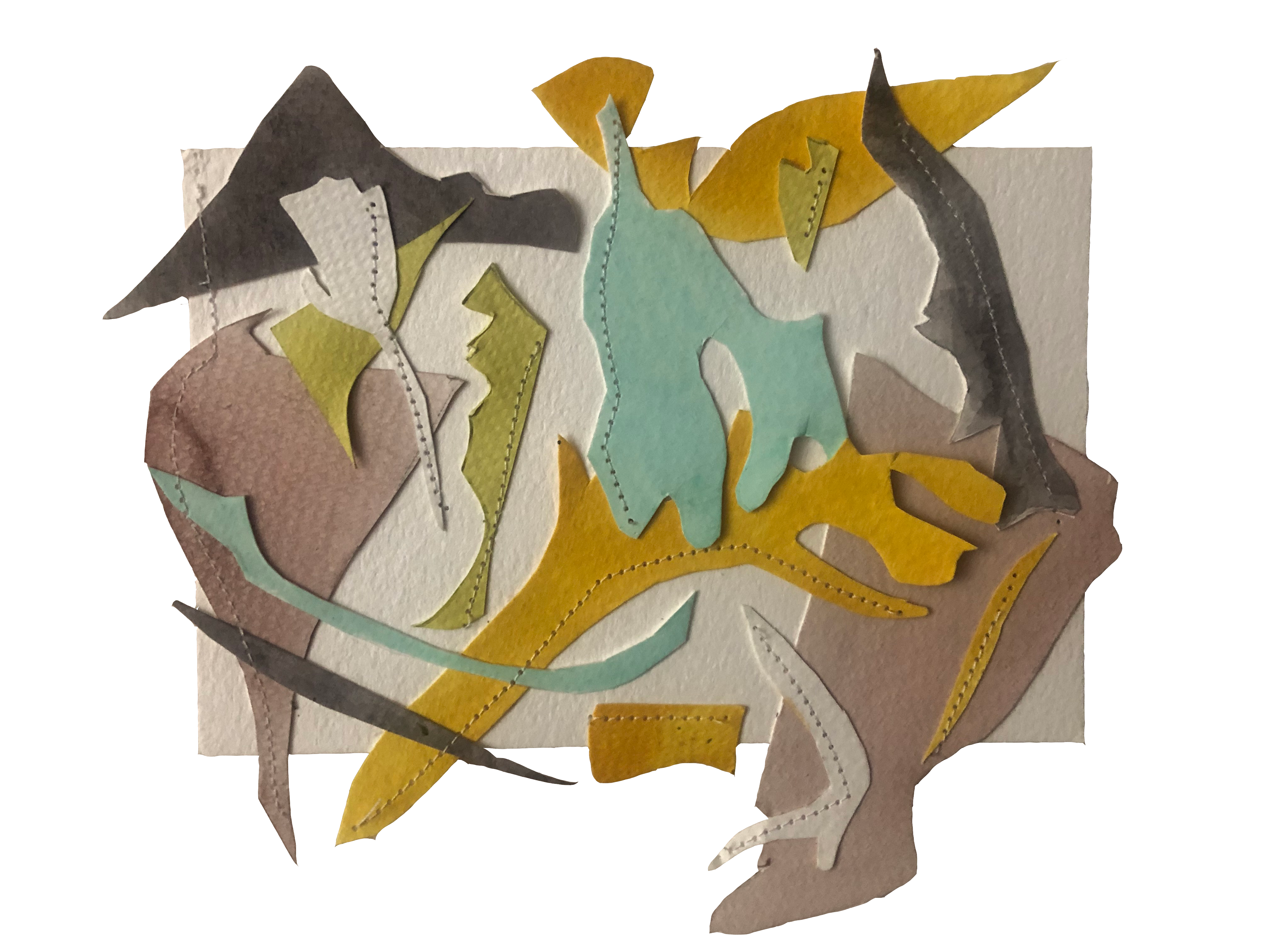 Project Statement
This project revolves around both pollution and nature and the link between them. I feel that today, nature is being taken for granted and disrespected and therefore, becomes hidden by layers of garbage from the interactions of human beings with it. Trash can be seen thrown practically anywhere these days and it is a problem that needs to be solved. With this project, I have created a series of two different works that relate to each other. The first is a series of two oil paintings. The reason I used oil was for it is to create a metaphorical existence/ nonexistence of nature. Oil paint is what I'm labeling as waste because it is not natural which is why I used it here.


These paintings started as pictures that I took of local plants that I have been collecting and drying. I made the plants resemble a landfill by layering them on top of each other just like a pile of garbage, and in doing so, I am asking myself this; "what if nature was treated like garbage?" With this question, I created a whole new body of work that was linked to it. I started by tracing different parts of both paintings and through that process, I was metaphorically removing the soul of the plant. The traced shapes were blob-like and resembled nothing. The plant that was once there, had disappeared. I then re-layered those shapes altogether to create a whole new landfill, void of the essence of nature. I then painted the different shapes with inks that I created using crushed plants such as henna, nettle, turmeric, and hibiscus, as well as scraps of iron and copper that would have gone to waste. By painting these shapes with the naturally made inks, the plants metaphorically existed again but took a different form.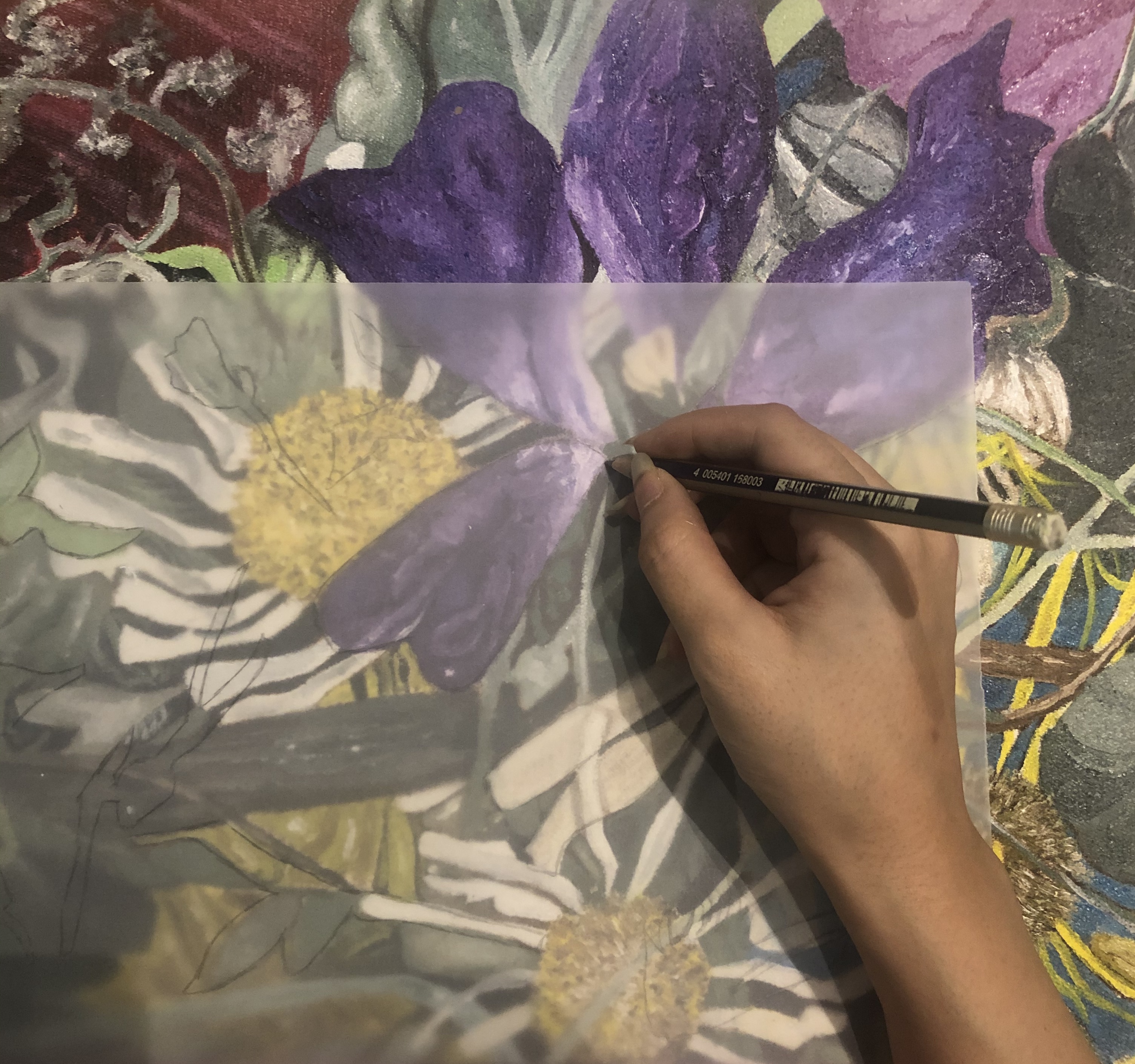 Different inks that I created

Through trial and error, I went through so many different pigments and found the ones that worked the best. These are the inks I ended up using in this project. They are each made of a different mixture of things with some of them having an alcohol base in order to preserve their color over time, like the turmeric which tends to fade. I used nettle, henna, copper, iron, hibiscus, sumac, cinnamon, and sidr to make the different colors.

Early Ink tests

These are early tests I made when I first started creating the different ink colors. I was just experimenting with them and was mixing random ingredients that I thought would produce an interesting color. Some were not what I expected them to be while others surpassed my expectations. My favorite color was the nettle ink because it is the only green that I came across that was just naturally that was and didn't need to be a mixture of two colors. Believe it or not, with all the green plants out there, very rarely do they ever produce an actual green color, it's usually yellow. Nettle was an exceptional plant to use for green.

Pieces that i traced and cut out

This is what I ended up with after tracing my painting and transferring the tracings onto watercolor paper then painting them with the natural ink I had made. I love how vibrant they turned out to be. Quite unexpected. One of my favorite parts of the process

Tracing my painting

This is me tracing different parts of the paintings. I wasn't thinking too much about what I was tracing. I just let my hand flow and trace interesting looking shapes based on what I was seeing.

Collecting local plants

Here are some very interesting plants I collected! Although some of these were difficult to dry as they retained lots of water, they did add some interesting shapes in my landfill.
Biography
Amna Al-Muftah is a Painting and Printmaking graduate from VCUarts Qatar. She draws her inspiration from nature and uses it as a vehicle in the direction her artwork takes. She makes her own pigments and dyes and enjoys using the different textures that fabric and embroidery can create.
Artist Statement
Underneath all the waste generated from human interaction with the earth, nature is absent yet still present. What if nature is indistinguishable from pollution one day? What would the earth feel and look like?


Through my current artwork, I explore the metaphorical concept of stripping nature and pollution from their essence, which transforms them into unrecognizable, blob-like shapes. These shapes mingle together in an artwork resembling an otherworldly landfill. I use natural resources that I have found around me to make art materials such as pigments as well as dyes and incorporate them into my work.


I hope that through this concept, I will capture the attention of people that need to realize how the earth, a beautiful creation, is slowly being destroyed.